The return of Agent 47. The Hitman series of games is a unique genre unto itself. A mix between stealth, third-person action, puzzles, and mini-sandbox game. Unlike other third person games it focuses on strategy and patience but doesn't restrict you to either. If you lack patience then going in guns-blazing can work... sometimes.  47, the "protagonist" with a bar code tattoo on the back of his head, is not as resilient as other game heroes. The best approach to any mission requires planning just like real professional assassinations. You gather intelligence by walking around and surveying guards, routes, hiding spots, and possible disguises. This is where strategy comes in. The game hints at possible assassination scenarios but the sandbox aspect of the levels allows for creativity. Did the game hint at disguising yourself as the target's doctor then changing medications to something more lethal? Maybe you can find something more creative like sabotaging an oxygen tank on the route the target usually takes for an explosive surprise. Looking forward to Hitman Absolution coming 4Q 2012. After all who didn't want to be a hitman when they grew up? ...just me? :)
The Elder Scrolls is a long running RPG series. The recurring formula of the series is simple game play mechanics backed up by extremely deep worlds. Skyrim is the latest incarnation of a 17 year saga. Let's get down to it.
(more…)
(VIEWER DISCRETION IS ADVISED)
I have to admit I was one of those that did not know about this bill. Mozilla,AOL, eBay, Facebook, Google, LinkedIn, Twitter, Yahoo!, and Zynga are all opposing the bill but EA, Nintendo, Sony, Microsoft, and Apple support it. The intentions of the Bill seem noble but some of the specifics are down right scary.
Here is some more info:
Article by
GameSpot
and the
Bill
itself. Or if you are lazy then...
Spread the word.
LOL. I can't say that name with a straight face. Don't know why i remembered this but i am glad i did. A lot of people think that MMORPGs require no strategy. This is not true, specially in higher level instances. For those who are uninitiated Leeroy Jenkins became famous from a World Of Warcraft video in which... well let's just say he was AFK or... just watch! To set up the scene I have to explain that the battle is not easy and a lot of hard work goes into winning. Without further ado...
To top it all the line "at least I have chicken"! LOL. Guess he was AFK getting food or something.
Found this amazing definition of Leeroy Jenkins:
n.
1: One who does not grasp the concept of caution.
2: One whose success is based purely off relentless aggression and pure luck.
3: One who likes chicken.
4: One whose battle cry consists of their own name.
v.
1: To destroy all hopes of success.
2: To rush headlong into danger without regard to consequences.
3: To satisfy one's own desires at the expense of all around oneself.
This will be a new monthly series. Give your ideas of YOUR best gaming moments!
Euclidean is a small company headed by Bruce Dell and they say all this is true...
Do I believe it? No.
Would I love for it to be true? Hell Yes.
It just seems to me that the amount of processing power required is insanely huge and Euclidean has not, IMHO, given us a straight answer on how they can run it on software (no graphics card). He mentions only rendering things on screen but they do that in games today as well.  Anyway, they say a demonstration of animated models will be coming in the future and that will be fun to watch. If you want a more in-depth report click
HERE
for an interview with Bruce Dell.
*sigh*... another great isometric view game is turned into an FPS. First it was Fallout, then X-com, and now Syndicate. Hooray for corporate profits and the mainstream.
The original Deus Ex was one of those rare legendary games. It redefined the first-person genre by blending it with role-playing and stealth elements. Beyond that it's story made us question what it is to be human and rethink our ideas of freedom. Deus Ex: Human Revolution is a prequel to the original's story (Ignore Deus Ex 2 invisible war as it is a bad game). Let's get down to it.
(more…)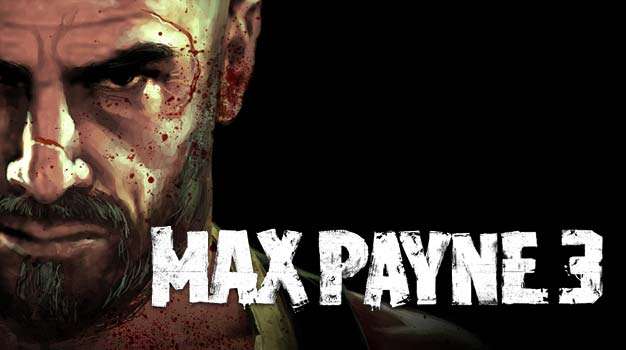 March 2012, I can't wait. Hard for Rockstar to mess this one up because of the game's simple mechanics. Max Payne 1&2 had deep, noir stories that gave the game much of its appeal. The new story seems to be a rip off from the remake of Man on fire with Denzel Washington. It was a good story nonetheless but has no noir touch.The game is set 12 years after Max Payne 2. Max has visibly aged and even has a gut. I like that, heroes don't need an adonis figure, just the will to act. Enjoy the new trailer.